Solution Summary:

Panel Gripper
Description:
A panel gripper is an engineering control that can help reduce musculoskeletal disorders (MSD) from stooping and stressful hand and wrist activities. It is a tool used to carry various building materials, including plywood, particle board, sheet metal, ducts, glass, and granite. The device is made of aluminum and has a comfort grip handle. Two metal plates with rubber grip pads tighten around the desired material to ease lifting tasks.
Dr. Gold & Co. KG Carrymate®

The Carrymate® Transport Grips comes in three sizes with clamp spans ranging from 0 to 6-¼ inches thick and can lift up to 220 pounds per grip (figure 1). The clamping system self-adjusts to the width of the material and securely holds it in place without damaging its surface (figure 2). All parts of the Carrymate® Transport Grips that touch the load are covered with a special coating so that even the most polished materials will not be scratched. Carrymate® also has T-GRIPS (figure 3) which enable four users to carry heavy loads (figure 4), allowing for a more even weight distribution with two operators per grip. The self-adjusting clamps are available in three sizes for different material widths and each set of grips can hold up to 440lbs. Both models are sold in pairs.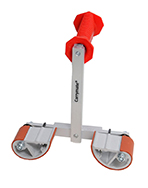 Figure 1. CARRYMATE XL model. (Photo courtesy of Dr. Gold & Co. KG)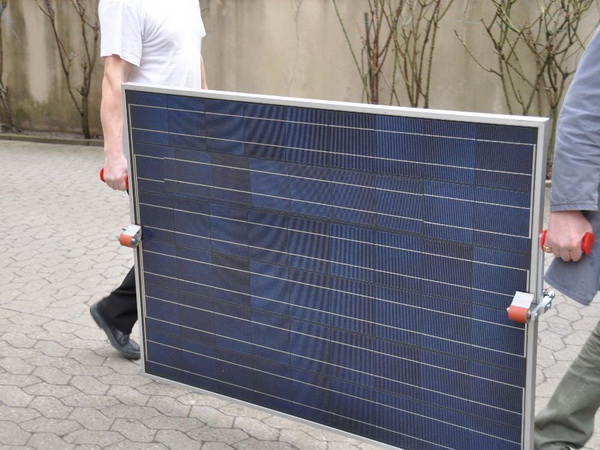 Figure 2. CARRYMATE Transport Grips carrying a solar photovoltaic panel. (Photo courtesy of Dr. Gold & Co. KG)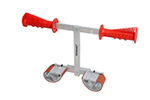 Figure 3. CARRYMATE T-GRIPS 160. (Photo courtesy of Dr. Gold & Co. KG)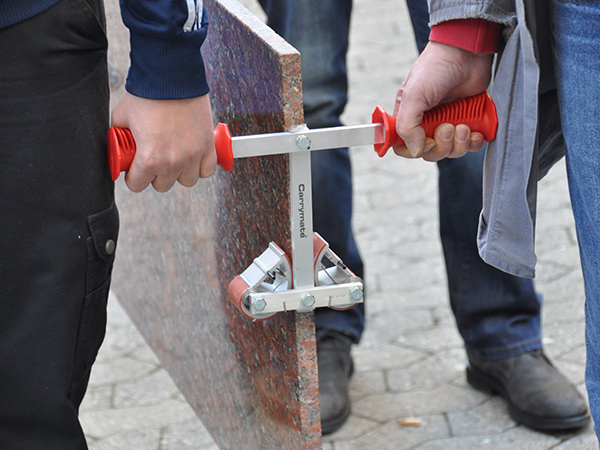 Figure 4. CARRYMATE T-GRIPS carrying a slab of granite. (Photo courtesy of Dr. Gold & Co. KG)
Gorilla Gripper®
The Gorilla Gripper® can be used on building material from 3/8 to 1-1/8 inches thick. The metal plates are placed on opposite sides of the material, and a worker can then lift up on the handle to tighten the grip. The material can then be easily lifted and carried to the desired location.
(Photo courtesy of Gorilla Gripper)
---
Risks Addressed:
Heavy lifting and carrying and stooped postures can cause low back disorders, such as muscle strain or a disc herniation ("slipped disc"), which is bulging of disc material possibly pressing on the spinal cord or nerves that go into the leg. The panel gripper can help reduce MSDs caused by heavy lifting and carrying and stooped postures by creating a safer way to pick up and carry heavy panels.
Stressful hand and wrist activity can cause musculoskeletal disorders (MSDs) such as muscle strains; tendonitis, which is inflammation of elbow and wrist tendons; or carpal tunnel syndrome, which is compression of a wrist nerve, resulting in finger numbness and loss of hand strength. The panel gripper can help reduce stressful hand and wrist activity by adding a comfortably shaped and safely positioned carrying point to heavy panels.
---
How Risks are Reduced:
The design of the Gorilla Gripper® eliminates the need for workers to manually handle and carry building materials. Instead of grasping the material with their hands, a worker only has to hold onto the handle of the Gorilla Gripper®. Using the Gorilla Gripper® decreases the need to be in a stooped posture during lifting tasks. For example, a worker would normally need to stoop when lifting plywood to grasp both edges of the sheet. With the Gorilla Gripper®, the sheet can be lifted with a grip on only one edge. Due to the design of the Gorilla Gripper®, materials are able to be held closer to the body which decreases stress on the entire arm and low back.
Manufacturers report that the Gorilla Gripper® reduces strain on the back, neck, shoulders, and arm. When carrying large sheets of plywood, sheetrock, or metal without the Gorilla Gripper®, a worker may carry the material above or away from the body. The Gorilla Gripper® allows the material to be held from waist to shoulder height and close to the body, which helps the worker maintain a neutral spine position. Reviews from customers indicate that the Gorilla Gripper® makes lifting easier, reduces fatigue, and may help to decrease incidence of injury.
Independent, published studies state that spending less time in a stooped posture and carrying materials closer to a worker's body decreases the risk or injury. However, no studies have been conducted to measure the effectiveness of the Gorilla Gripper® to decrease these risks.
---
Effects on Productivity:
Using the Gorilla Gripper® may increase productivity due to decreased worker fatigue and time spent on lifting tasks.
---
Additional Considerations:
The Gorilla Gripper® changes the mechanics of carrying building materials. The tool may help a worker maneuver in tight spaces, maintain an unobstructed view, and reduce the risk of sustaining cuts from sharp edges.
---
Contributors:
Dan Anton, PT, PhD, ATC – Eastern Washington University
Return on Investment
To calculate the return on investment (ROI) for your specific application, please visit our
Return on Investment Calculator.
While a specific ROI example has not been developed for this particular solution, the ROI Calculator provides a useful tool and guidance on how to generate your own on investment analysis.